Our Story
Healthcare Compliance Management, LLC (HCM)
HCM was formed in January, 2002, by three associates, Jim Alexander MD, Ralph Tunnell, and Harold Whittington whose accomplished backgrounds in healthcare business and compliance issues are different but uniquely complimentary.
Their concept for HCM is a company able to provide to its clients high quality consultation services related to a wide range healthcare compliance issues.
Mr. Tunnell and Mr. Whittington have now retired from HCM and are unavailable for future work. Their photos and their biographies have remained on the site. Dr. Alexander, the remaining and Managing Member, worked closely with both of them on varied projects while they were active. Their biographies remain on this site as an example of the services categories they provided while active and which still indicate skill sets that Dr. Alexander is familiar with, based on his work with these experienced and capable individuals for many years since HCM was founded.
---
JAMES E. (JIM) ALEXANDER, JR., MD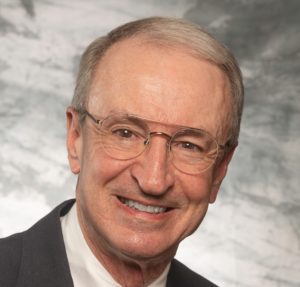 Dr. Jim Alexander has an extensive clinical and administrative medicine background that equips him with unique skills related to the business of medicine, medical claims billing and coding, medical policy, and a wide range of other healthcare compliance issues.
Most recently from May, 2002, through December, 2014, Dr. Alexander served as a part-time independent contractor Associate Medical Director for Blue Cross and Blue Shield of Texas commercial medical insurance division performing various aspects of pre-payment and post-payment medical review, appeals, consultation related to healthcare fraud and abuse, medical policy related claims adjudication, and concurrent medical review for healthcare facilities.
Prior to this time, Dr. Alexander served for 5 years (1997 – 2002) as the Medicare Medical Director for the Texas Medicare program. In this full-time position he was responsible for the following: formulation of Medicare local medical policy for Texas, Colorado, and New Mexico Medicare Part A and Texas Medicare Part B; direct liaison with (and maintaining optimal relations with) the physician and healthcare provider communities on Medicare issues; serving as a physician level resource to Medicare personnel in the claims data analysis area for detection of overutilization and fraud/abuse; serving as physician medical advisor for the Medicare Medical Review area and performing direct physician medical record review in certain complicated cases; and serving as a medical director resource to the Health Care Financing Administration (HCFA), now called the Centers for Medicare and Medicaid Services (CMS), both nationally and regionally. As part of these responsibilities he gave numerous educational presentations on Medicare issues to small and large audiences, held negotiations with organized medicine and medical specialty societies, met with "problem providers", and worked closely with the Health and Human Services (HHS) Office of the Inspector General (OIG) and U.S Attorney's Office. In addition, he directly helped HCFA/CMS with large national projects such as annual Relative Value Work (RVW) updates for the Resource Based Relative Value System (RBRVS), the Correct Coding Initiative (CCI) for medical service rebundling, the 5-year RVW refinements held in 1995 and 2000, and validation panels for the Practice Expense portions of the RBRVS.
For more than 3 years prior to the above Medicare position, Dr. Alexander was Associate Medicare Medical Director and additionally performed Associate Medical Director duties for the commercial health insurance division of Blue Cross and Blue Shield of Texas. Prior to assuming these administrative medicine duties, he practiced clinical medicine and surgery as a general surgeon in the U.S. Navy for 7 years and in a private practice multi-specialty group for over 10 years. In his private practice group, he was on the corporate board of directors for 7 of those years.
Dr. Alexander is a Fellow of the American College of Surgeons, board certified and re-certified as a general surgeon by the American Board of Surgery, board certified and re-certified by the American Board of Quality Assurance and Utilization Review Physicians (ABQAURP), and is a 1996 graduate of the InterMountain Health Care Advanced Training Program in Health Care Delivery Improvement. Since 2018, Dr. Alexander has been certified by the Compliance Certification Board (CCB) in Healthcare Compliance (CHC) and re-certified in 2020 & 2022. He has current medical doctor licensure in Texas. He graduated from Vanderbilt University School of Medicine as a Medical Doctor in 1974.
Dr. Alexander is known for his excellent communication and public speaking abilities, his ability to work superbly in a team environment, his ability to successfully negotiate with medical and administrative stakeholders on controversial healthcare issues, his clear thinking, and his calm demeanor.
---
RALPH TUNNELL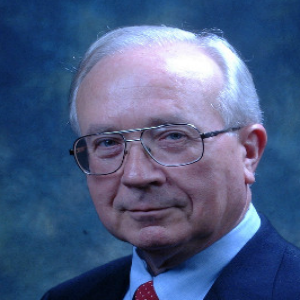 Mr. Tunnell has thirty-two (32) years of healthcare compliance experience, in both the private and public sectors.
His background and employment includes Blue Cross and Blue Shield of Texas, the U.S. Department of Health and Human Services (DHHS) Office of the Inspector General (OIG), the Health Care Financing Administration (HCFA), the Bureau of Health Insurance, and the Social Security Administration.
Throughout his career he has been responsible for a variety of extremely important functions including: evaluation and inspection of institutional and non-institutional healthcare providers to determine compliance with Medicare laws and regulations; review of Medicare agencies and their agents and contractors (such as Blue Cross and Blue Shield) to measure their efficiency, effectiveness, and compliance with federal contracts; and nationwide evaluation of various compliance issues as requested by the Secretary of the Department of Health and Human Services.
Mr. Tunnell had distinguished service in the following important positions: DHHS Regional Manager for Texas, New Mexico, Oklahoma, Arkansas, and Louisiana for fraud and abuse functions (1977-1983); DHHS Regional Inspector General for Health Financing Integrity in which he was accountable for criminal and civil fraud investigations, provider debarment, and civil monetary penalty functions (1983-1985); DHHS Regional Inspector General for Evaluations and Inspections of DHHS programs and activities (1985-1995); and Director of Texas Blue Cross and Blue Shield fraud control functions (1995-1999).
Mr. Tunnell's knowledge of program requirements, payer expectations, and provider compliance is matched by few people in the nation.
Mr. Tunnell has now retired from being an active Member of HCM after years of active work and contribution to the corporate knowledge base.
---
HAROLD WHITTINGTON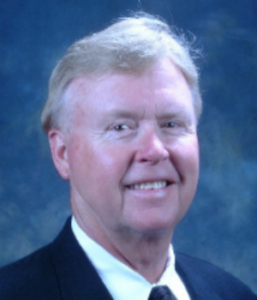 Mr. Whittington spent almost thirteen years in a large corporate environment with the Medicare Division of Blue Cross and Blue Shield of Texas, where he managed millions of federally-funded budget dollars. During his tenure at Texas Medicare, he was highly regarded as a public speaker and as a skilled manager. His departments were rated as some of the most efficient in the nation for the nearly 10 years he directed them.
The entrepreneurial spirit beckoned Mr. Whittington away from the corporate world in 1980, and he began his first of several successful private ventures. Over the ensuing 20 plus years, his accomplishments in the area of reimbursement and legislation became nationally renowned. His private consulting firm, Harold Whittington and Associates, became one of the largest and most successful of its kind in the nation. He is widely regarded as an expert public speaker and educator on issues related to ethical and effective coding and billing of healthcare claims as well as a wide range of healthcare compliance issues. In addition, he is a highly sought consultant in the field of medical practice analysis, aiding his clients greatly in the development of billing and coding processes that assure compliance with regulations while maintaining an optimal revenue stream.
Mr. Whittington has an uncanny ability to sift through superfluous details and get to the real substance and meaning of issues.  Beyond his keen insights, he has the added ability to develop and execute successful ethical, cost-effective, and profitable solutions.  Mr. Whittington is widely recognized not only for his business skills, but also for his uncompromising honesty and integrity.
Mr. Whittington has now retired from being an active Member of HCM after years of active work and contribution to the corporate knowledge base.
---
Content copyright 2018. Healthcare Compliance. All rights reserved.
Services
HCM RANGE OF SERVICES

The unique backgrounds and experiences of the principals of HCM enable HCM and Dr. Alexander to provide a wide variety of services to potential clients.  HCM seeks to optimize the client's budget by providing direction and oversight through the client's existing resources, both human and systems.  After the initial planning and development is completed, and turned over to the client's staff, HCM provides ongoing oversight and direction to the client, without interfering with the client's day-to-day activities.
Customized education programs to assist healthcare providers to bill and collect properly, such as:
Medical records audit review for billing and coding with associated physician and non-physician practitioner corrective education
Education on and promotion of healthcare provider support and cooperation for compliance activities
Develop and present education programs on various healthcare compliance issues
Analyze physician office billing processes and develop programs to improve these processes
Identify and evaluate any deficiencies in the observance of current healthcare compliance regulations
Assistance with development and implementation of appropriate healthcare compliance programs
Expert witness(es) on various healthcare issues
Assist with development and implementation of healthcare cost containment programs and activities
Assist with understanding private and public healthcare payer medical policy with optimization of proper payment for medical policy controlled services
Standard of care analysis and assistance with peer-review activities
Recovery Audit Contractor (RAC) readiness assistance
Evaluate current vulnerabilities
Assist in handling RAC inquiries and requests for records
Assist in RAC appeal process
Audit of physician in-patient services related to RAC activities with associated corrective education
Analyze and provide advice on complex healthcare billing and coding issues to avoid violation of federal, state, and private healthcare insurance regulations related to abuse, fraud, conflict-of-interest, and anti-kickback laws
Assistance with Electronic Healthcare Record (EHR) issues
Evaluation of new technology healthcare services (surgical and diagnostic procedures, pharmaceuticals and medical devices) and medical policy implications for payment
Content copyright 2018. Healthcare Compliance. All rights reserved.